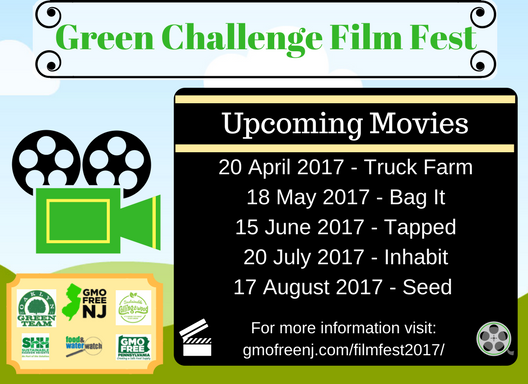 For more information click the links below.
20 April 2017 – Truck Farm
18 May 2017 – Bag It
15 June 2017 – Tapped
20 July 2017 – Inhabit
17 August 2017 – Seed Each movie will be paired with a green challenge for people to participate in. Both Sustainable Collingswood and Oaklyn Green Team will be implementing the challenge portion for the task of earning points with the Sustainable Jersey program. Please check back after each movie to find the action associated with the movie. There will be an informational sheet on each action available for download.
Green Challenges:
Truck Farm: plant and maintain a vegetable garden Vegetable Gardens
Bag It:
Tapped:
Inhabit:
Seed: