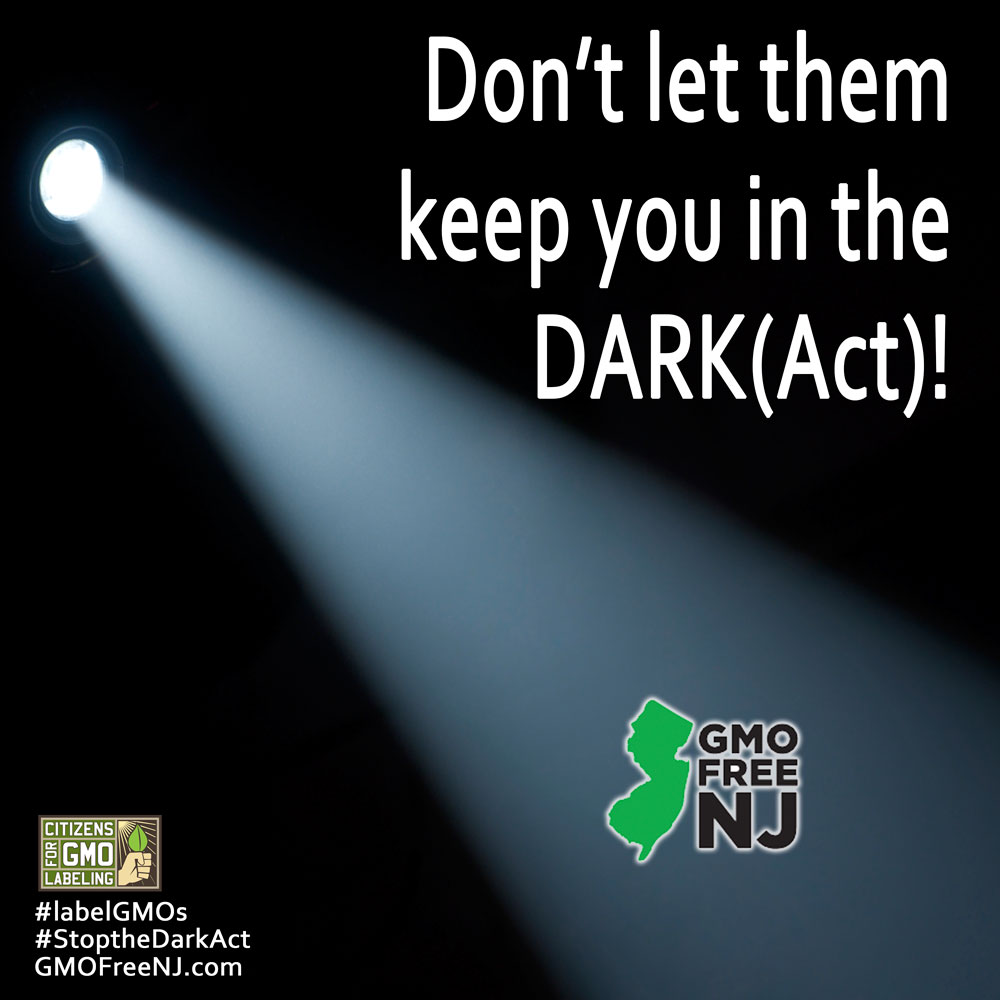 THE DARK ACT IS BACK . . .
. . . and it's time to take back the food supply!
Rep. Mike Pompeo, R-Kan., has again filed legislation in Congress to prevent states from giving their citizens the right to know whether the food they buy was produced with genetic engineering.
"The Safe and Accurate Food Labeling Act of 2015" AKA Deny Americans the Right-to-Know or DARK Act is an industry wish list:
* pre-emption of current and future state GMO labeling laws
* codifying the failed voluntary labeling system that has been in existence since 2001
* allowing genetically engineered foods to bear the "NATURAL" label
* FDA and USDA would permit non-GMO claims on products derived from animals fed GMO feed/drugs
DO WE WANT THIS TO BE THE LAW OF THE LAND?
Let's not let our representatives buy into the hype.
Use this link to find your Congressperson and Senators:
www.contactingthecongress.org
TALKING POINTS
Ask them, firmly and politely to:
* Oppose "The Safe and Accurate Food Labeling Act of 2015", the Dark Act or any bill that:
• Preempts states' rights to pass legislation
• Codifies voluntary labeling
• Allows genetically engineered food to bear the "natural" label
• Permit Non-GMO claims to be made for products from animals that were fed GMOs
* Support mandatory labeling of genetically engineered foods by co-sponsoring the Boxer/DeFazio bill
TAKE ACTION:  Click HERE to tell congress vote NO on HR 1599, the "DARK Act". 
http://salsa4.salsalabs.com/o/51311/p/dia/action3/common/public/?action_KEY=13413
#GMOFreeNJ #CitizensForGMOLabeling #StoptheDarkAct #LabelGMOs